Academic Session


from April to March



Vacation Period 2020-2021



Summer vacation





20th April 2021 to 09th June 2021





Autumn Break





12/10/2021 to 14/10/2021





Winter Break





01st Jan 2022 to 15th jan 2022

About SGTB Khalsa School

SGTB Khalsa Girls Senior Secondary School was initially established in 1949. It is recognised by Directorate of Education Delhi with
permanent affiliation No. 2774017 since 01- 05 - 1952. The school is Govt. Aided school and is run by the Sikh Edu. Society
registered in 1953-54 under Registration of Societies Act XXI of 1860. The school is spread in 0.359 acres (1425 Sq.m) of
land.This school is affiliated with CBSE and is a Hindi Medium School with CBSE code 27182

Facilities at our school include Indoor Games & Music Rooms.
Health & Medical checkup conducted by Directorate of Education through Directorate of Health Services Karkardooma, Delhi


Library

School Library is of 880 Sq ft. area. It has 05 Periodicals, 07 Magazines, 3 Dailies & has 6836 reference and subject books in all.

Admission Period and Fee Structure

As per norms of Directorate of education. i.e, edudel.nic.in. No fee is being charged as our's is a Govt. aided school.


Registration Certificate Affiliation Certificate Stability Certificate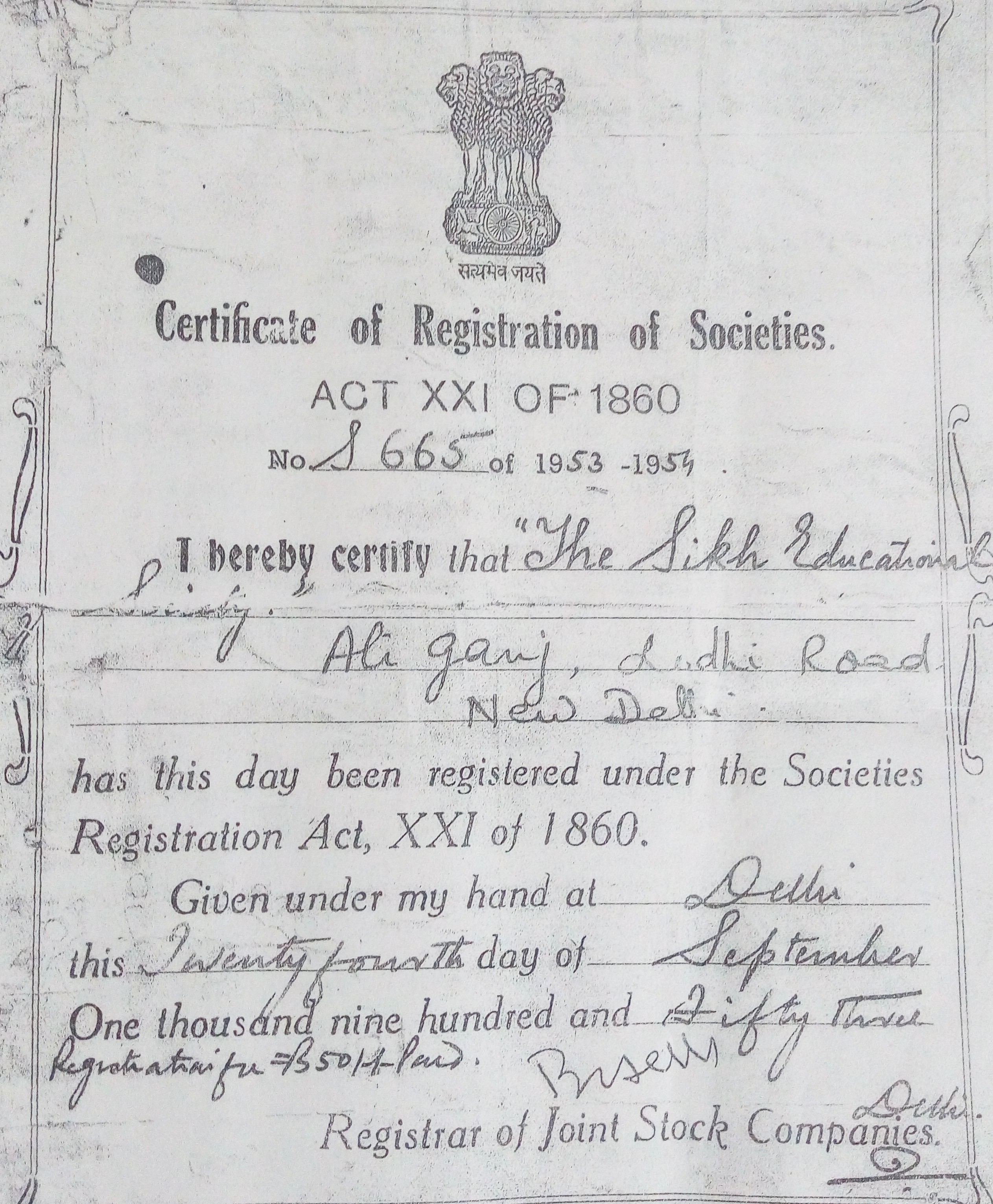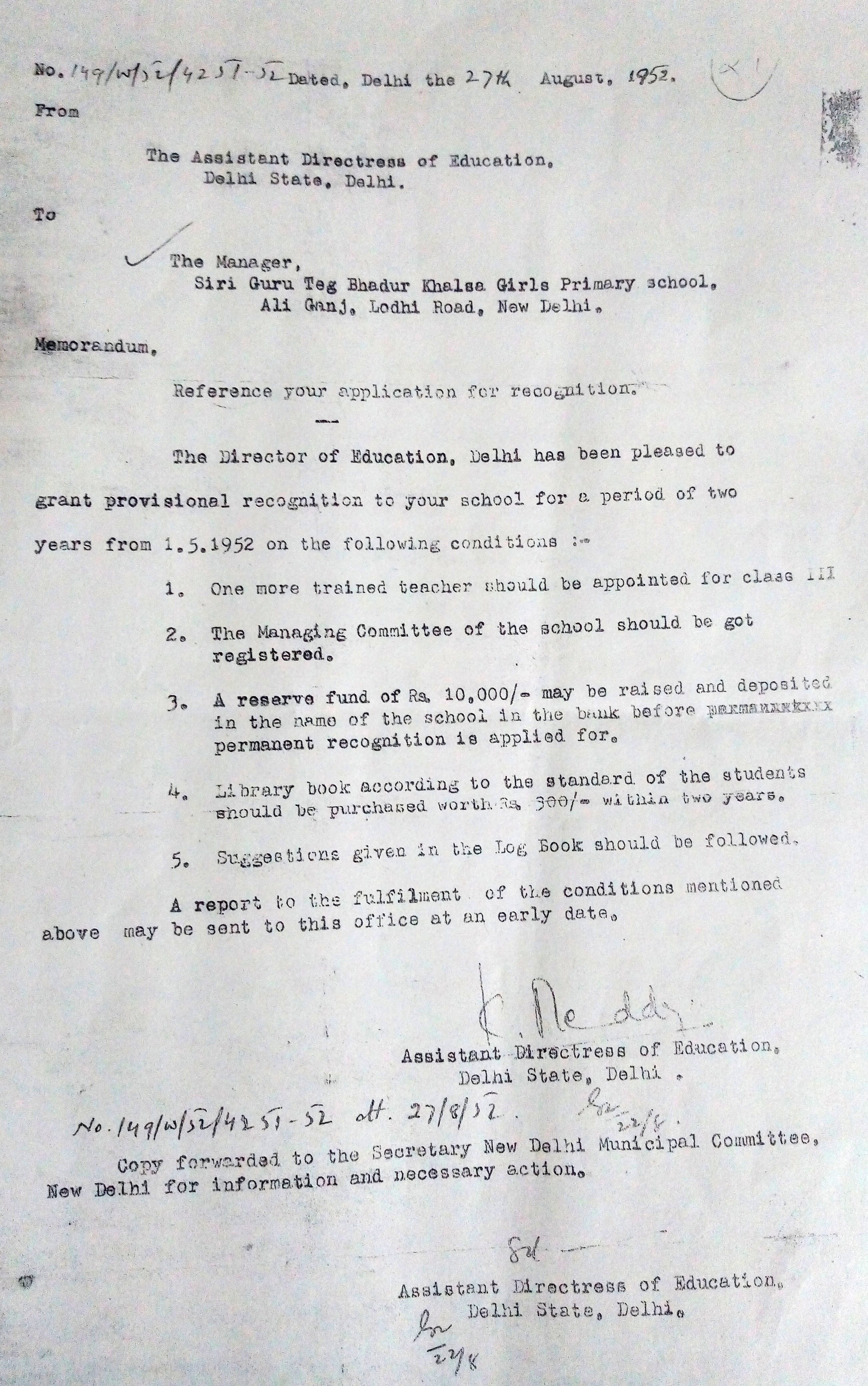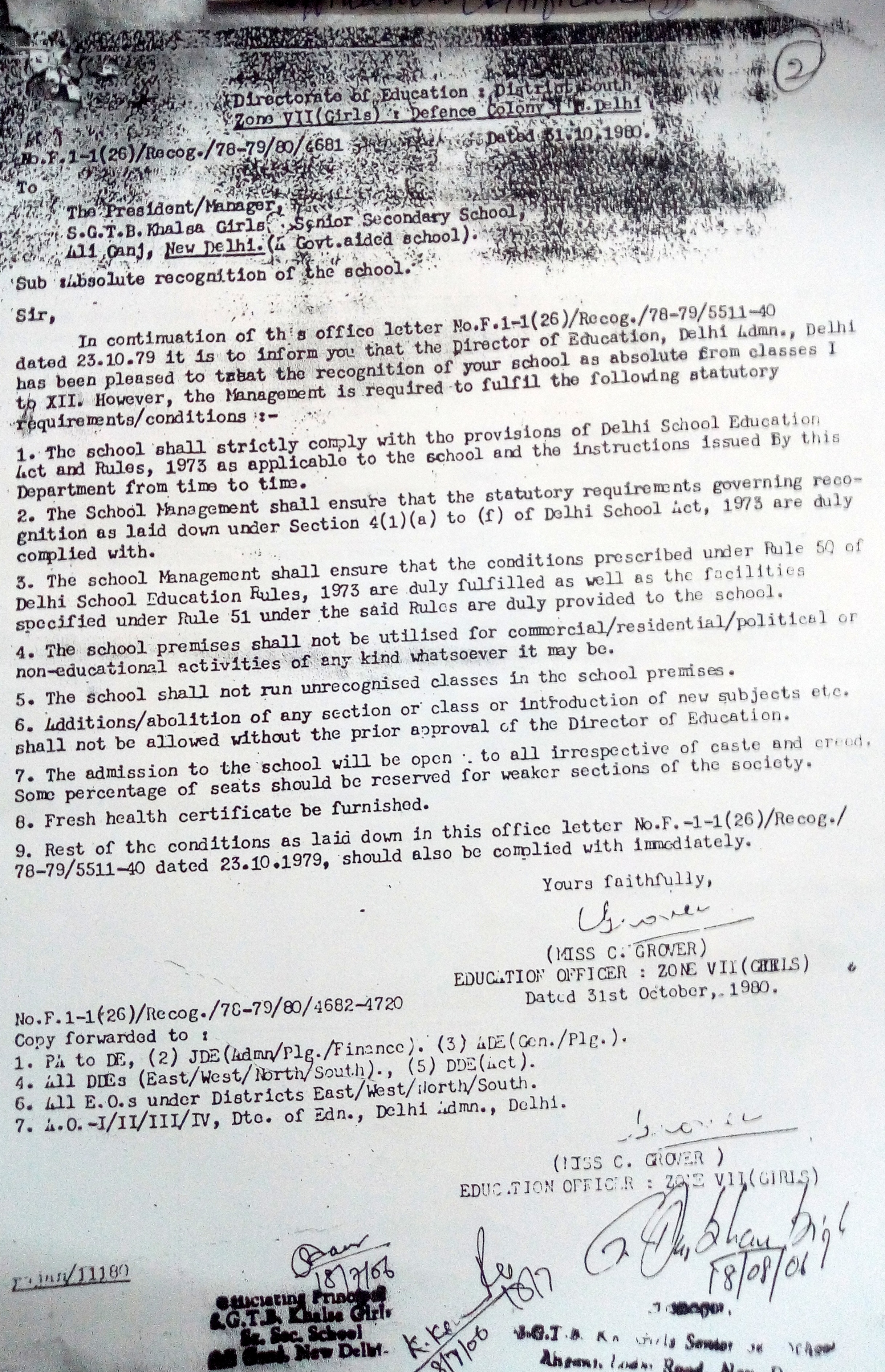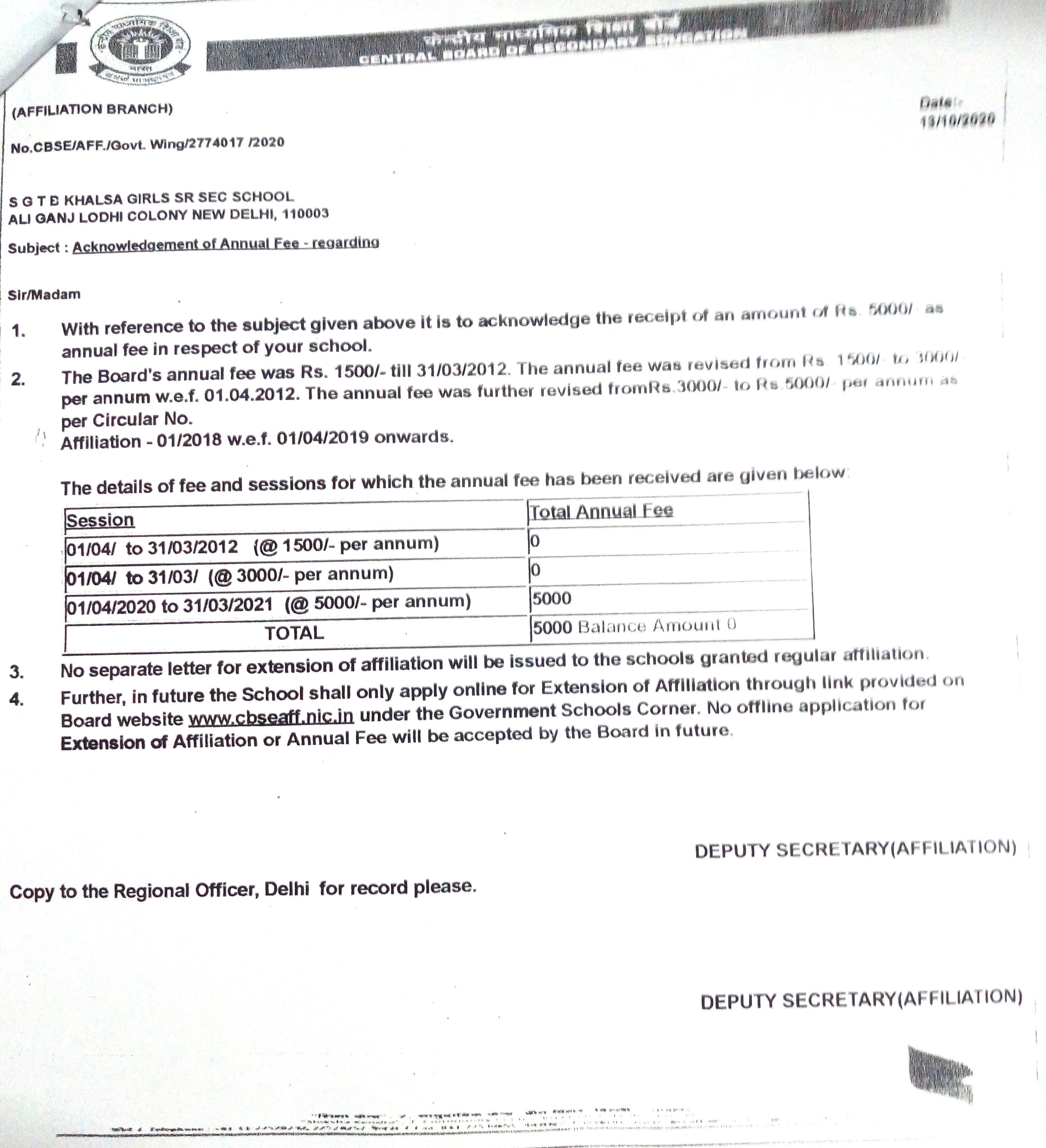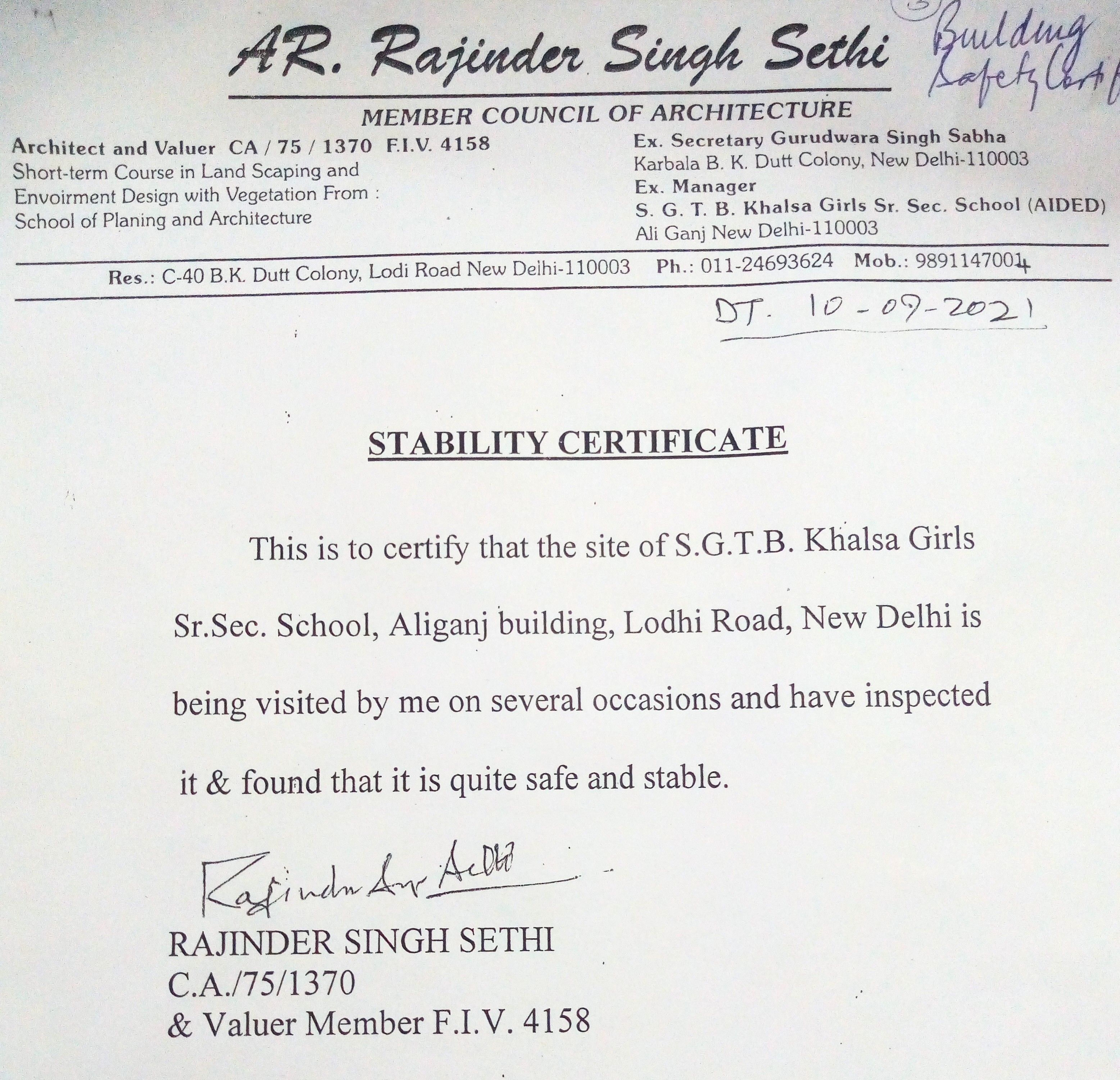 Click on the image to enlarge it.